As Seen on Lonely Planet TV!

The long wait is over! At last the Shanghai episode of Lonely Planet TV's Six Degrees series will air on Discovery Channel and other TV networks worldwide on January 2, 2012. Alec is profiled on the show as a notable Shanghai personality,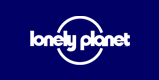 and presents Global Friction, his new fusion music of Chinese traditional music and jazz. Along the way there is also jamming with celebrity designer Simon Ma, a visit to the Chinese kindergarten which his children attend, and a trip to Alec's favorite spot in Shanghai, the South Bund fabric market, to make a sequined jacket for host Ollie Pettigrew. For scheduling info, please check Lonely Planet TV's website.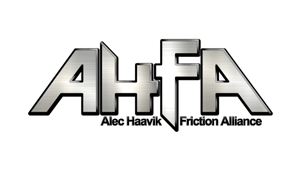 Alec Haavik Friction Alliance is the newest galaxy in Alec Haavik's Friction Universe. This trio features bassist Fred Grenade and drummer Jhonny Joseph, bringing their fire and virtuosity to compositions like "Step Into the Red Ball (and You Will Expand!)", "Mind Is a Time Machine", and "Instant Death, Part 2". Also featured is Alec's arsenal of guitar effect pedals used to transmute the sound of his saxophone.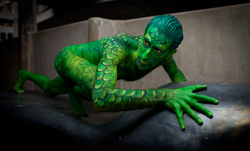 The Lizard Photos
Alec's latest photo shoot just might be his most outrageous! Photographer Nicky Almasy took these photos of Alec in full body-paint as a lizard, and they premier in the January, 2012 edition of That's Shanghai.

Friction Music Player
"Cruise Control"
(sample)