"Shanghai Jazz" by Alice Jagtman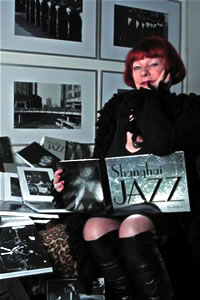 Once the Paris of the Orient, Shanghai has a music scene diverse with tradition and styles, yet it is Jazz that has best captured the city's transition over the last century. "Shanghai Jazz" is Alice Jagtman's photo testament to the diverse and creative jazz scene in present-day Shanghai.
Following the huge success of the first edition of "Shanghai Jazz," a newly revised second edition is on the way.
Links to more information about "Shanghai Jazz":